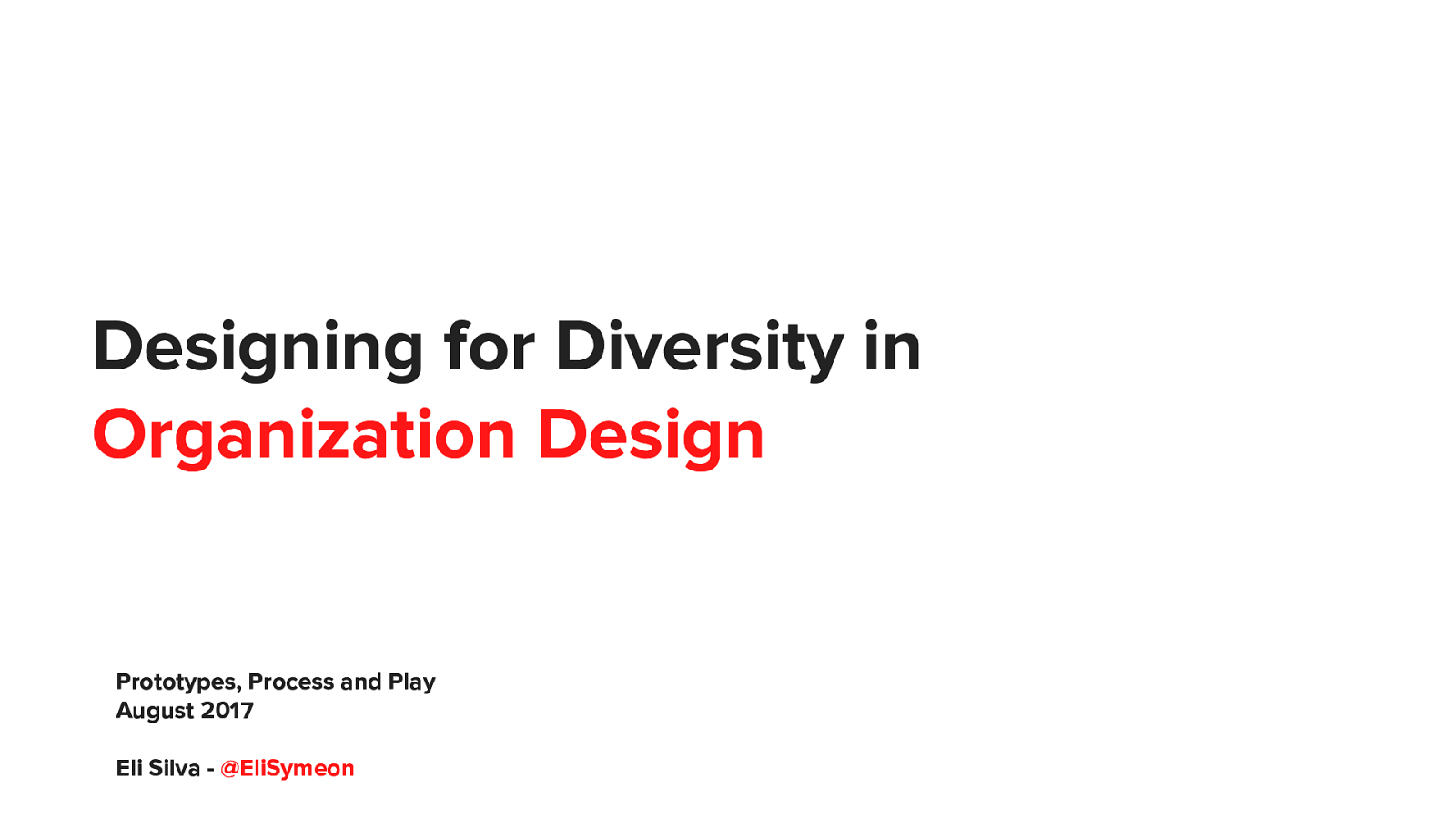 The lack of diversity in design organizations is a fact that we can design for. We can drive innovation and increase creativity, but we have to be honest about what's holding us back. Eli Silva will outline ways to design cultures that support design thinking, organizational growth, and diversity in the workplace.
Great design is the result of hard work and cultures that foster empathy, creativity, listening, and honest conversations. These happen to be the groundwork for diversity, so why is diversity still such a challenge in technology and in design organizations in particular?
In this talk you will learn practical steps toward designing for diversity—including quick tips on how to audit your processes and practices today. Learn how to effectively consider minorities and underrepresented groups in your approach to hiring, everyday work, and leadership development. The result of diverse design organizations is products that increasingly reflect actual people, across the age, gender, and income spectrum. That's something worth working for.