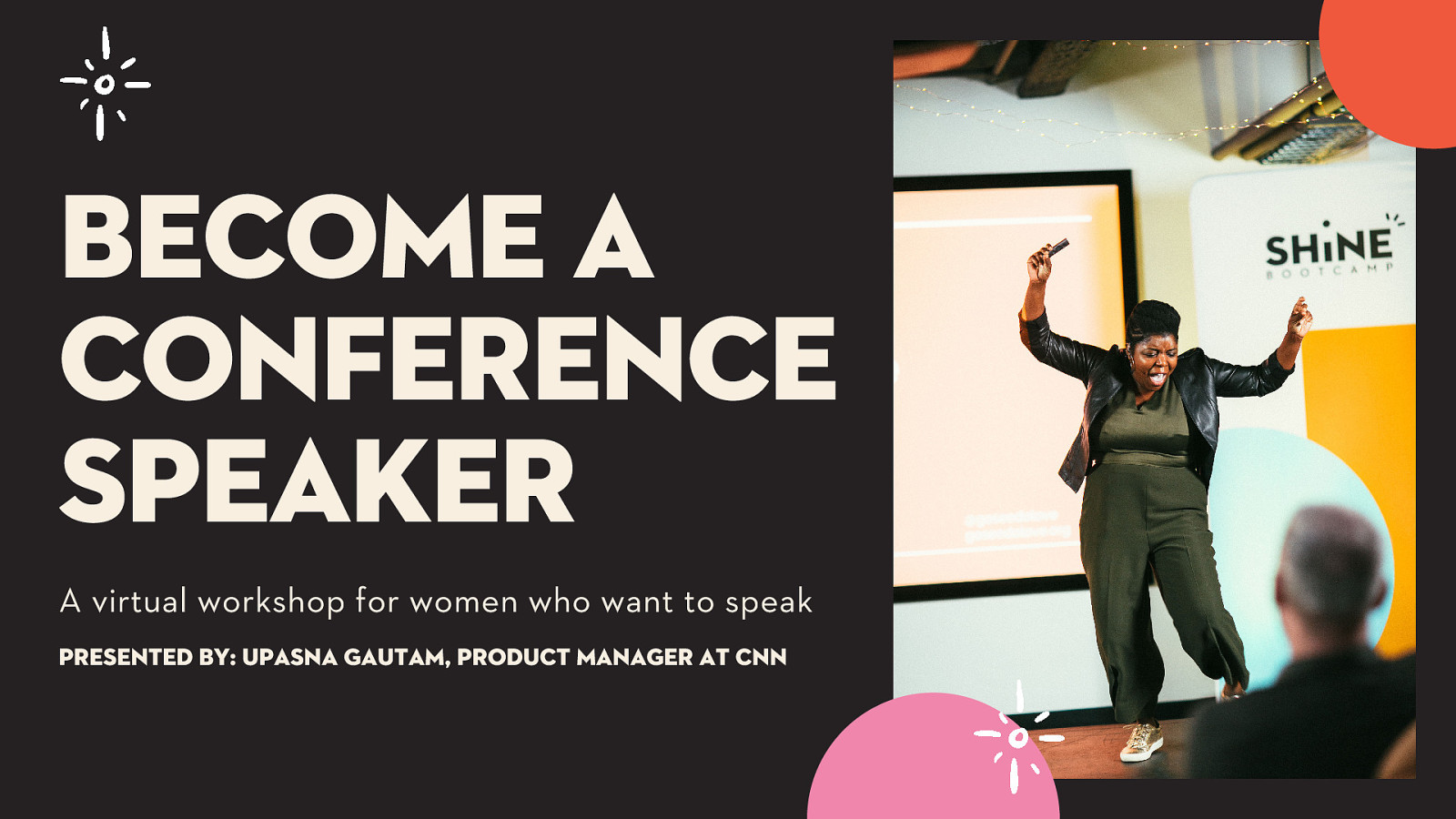 The scenario is not uncommon: you're a woman in a male-dominated field. Perhaps, like me, English is not your first language. You're confident in your work, but the thought of public speaking and being documented for the world to see petrifies you.
Maybe you're also thinking, "I could never do that," or "I'm not experienced enough to speak at a conference," or "I'll never get accepted." That was me, five years ago. Since then, I've given 36 talks all over the globe, from local Meetups to a TEDx.
👋🏼 Hi friends, I'm Upasna Gautam, the newest Shine Speaker Coach!
And I'm here to tell you, YES you can do that, YES you are experienced enough, and YES, you CAN get accepted.
As a seasoned public speaker and the newest Shine Speaker Coach, I've put together a workshop with templates, resources, and guidance from my own journey and experiences. What has worked for me won't always work for you, but we can still learn from each other. If this is a leap you've been thinking of taking, wait no more. ​ After this introductory workshop, you'll be armed with information like:
What speaking can do for you and your career
How to define a talk topic
Finding an event to speak at
Craft a compelling proposal
Take the first step, and don't let imposter syndrome get in the way of your own untapped success.