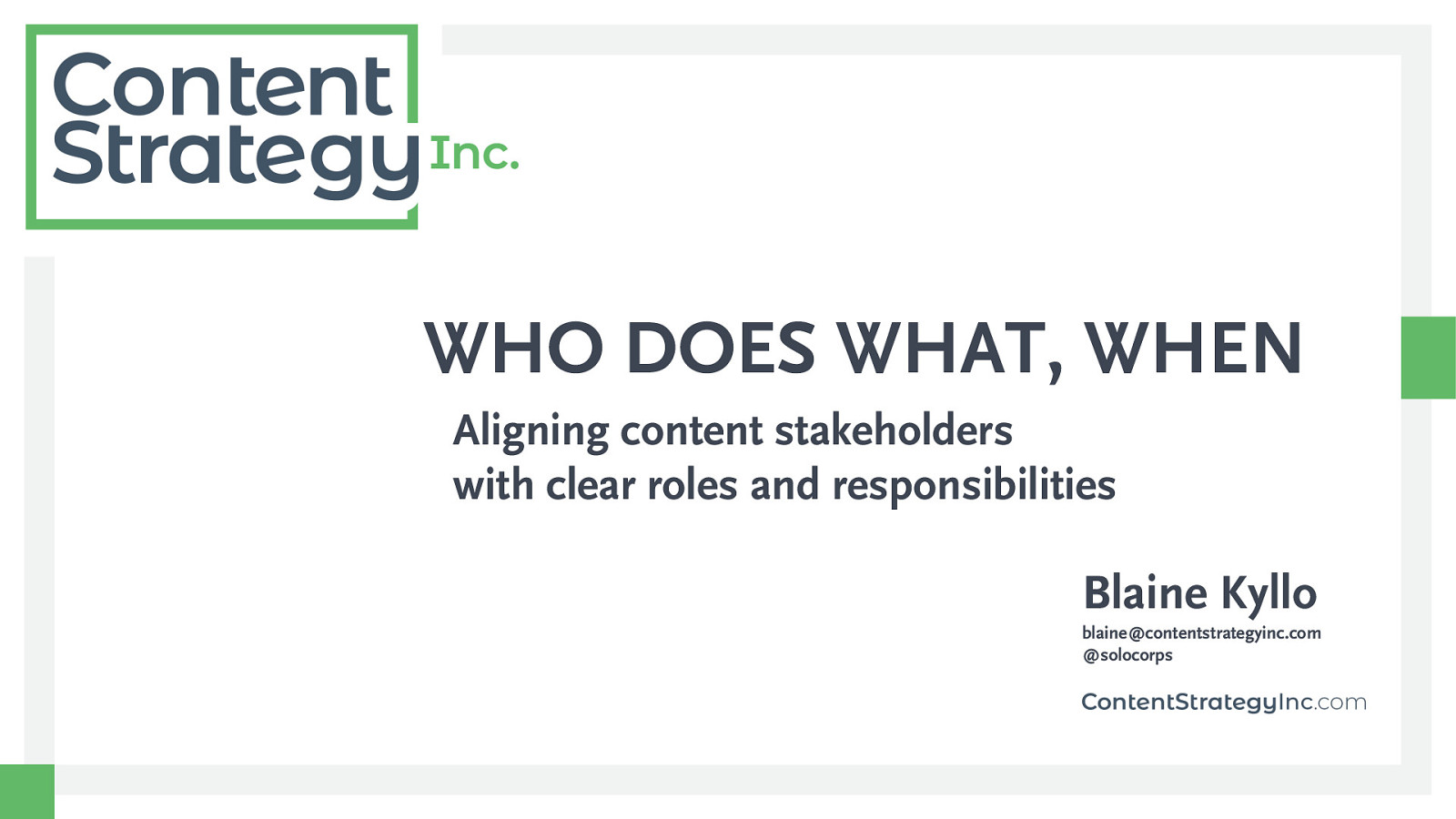 Deciding who owns content is always a contentious issue. Lines of business want to own content because business goals depend on it. Subject matter experts want to own content because they know best how the products and services work. Content teams want to own content because they are adept at content standards and guidelines, and knowing what types and formats will work best to solve problems.
What if they're all owners?
In this presentation, delivered as a GatherContent webinar, Blaine shows you how you can help everyone involved with content understand what they're supposed to do, and be liberated knowing that experts are going to take care of everything else.