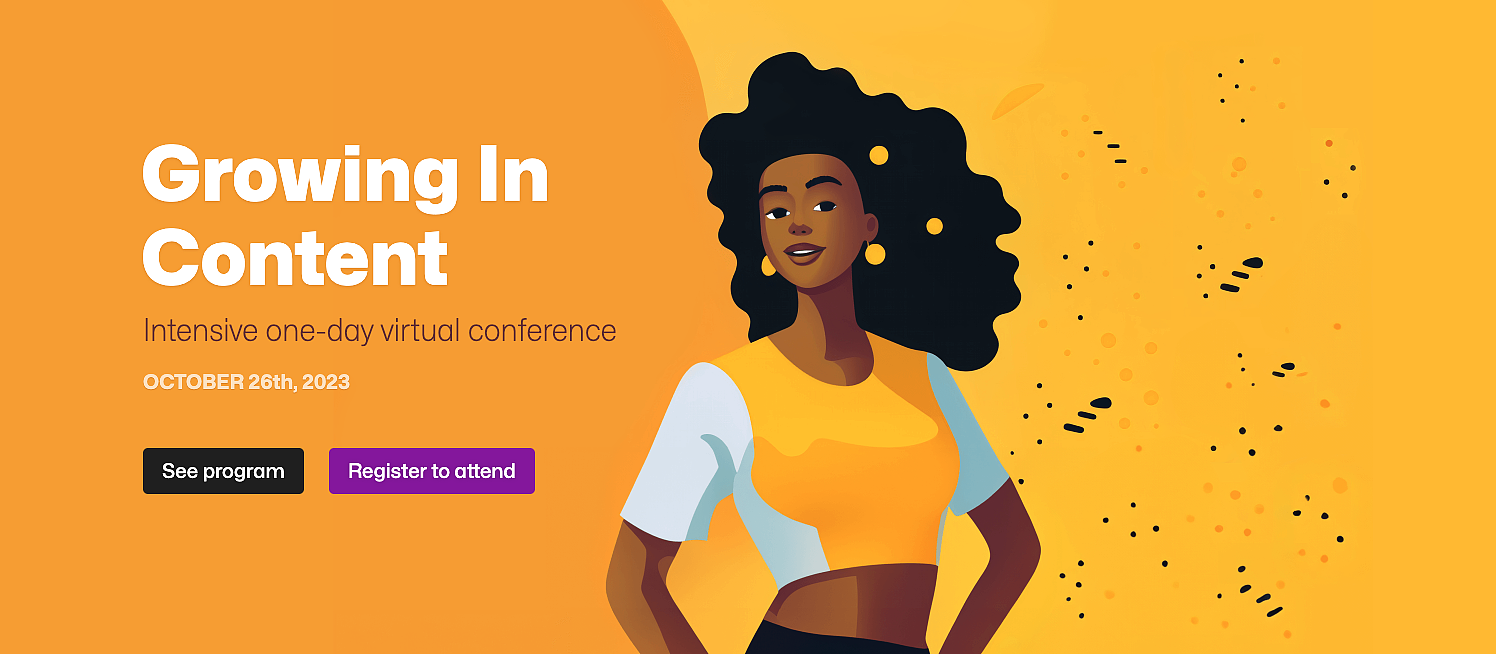 Growing in Content is an intensive one-day virtual conference on October 26, 2023 that helps you redesign your career, whether you're aiming to climb higher in your current role or bouncing back from a career setback.
It's your stepping stone for career advancement. With sessions ranging from CV crafting and job hunting, through advocating the role of Content, masterclass on freelancing, to leveraging AI tools, and looking into the future of the industry, we're dedicating the day to elevate your career.
Panel: "The Road Ahead: Challenges and Opportunities in Content Design"
This panel featuring content industry leaders will delve into the future trends, challenges, and opportunities facing seasoned professionals in the field of content design.
Topics will include the emergence of new platforms, evolving user behaviors, and how best to adapt your skills for a constantly changing digital landscape.
Panelists: